Custom Linear LED Lighting
Custom Linear
LED Lighting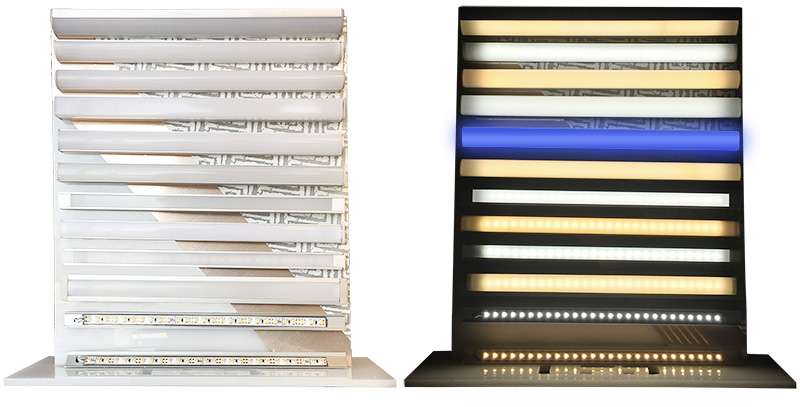 Choose Any Style Any Size
Add fully customizable LED undercabinet lights to your kitchen, bar, shelves, and more. Aluminum channels and LED Strips add a beautiful touch to your existing, remodeled or new kitchen cabinets. They can be custom made to your required specifications. We stock a variety of different channel styles and LED strips. You get to choose the color temperature or color you desire: 2700K, 3000K, 4000K, 5000K, 6000K, RGB or RGBW. Custom channels are not limited to kitchen cabinets only. They can also be used in RV's, work trucks, boats, offices, displays, and much more. Our helpful and knowledgeable staff will answer all your questions and help you determine what best suits your needs.
We can ship out the lights to you.
Sold by the Foot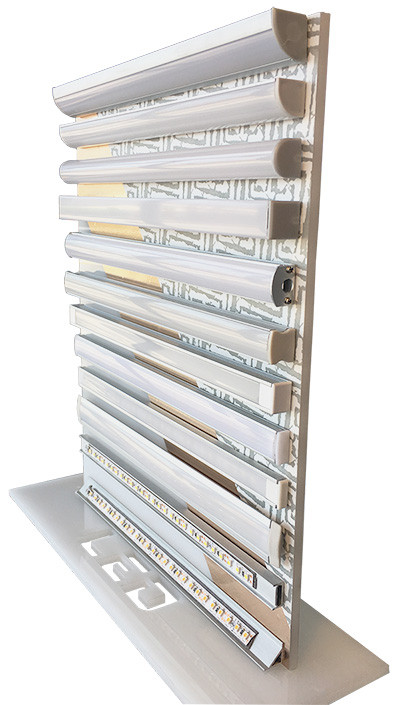 Pricing is based on type of LED Strip. Your choice of Aluminum Channel does not effect the price. You can send us your measurements and we will cut it to size. You can even tell us how long you need your leads and we will add it for you at no additional cost**.
Send us an email
Please include your measurements, choice of channel, choice of LED light strip, and any additional questions. We will contact you with details and lead time.
LED Strips
UL Single Color LED Strip 280 lm/ft 3 W/ft: $12/ft
UL High Bright LED Strip 405 lm/ft 4.4 W/ft: $15/ft
Color Changing RGB LED Strip 300 lm/ft 4.5 W/ft: $18/ft
Color Changing RGBW LED Strip 300 lm/ft 4.5 W/ft: $21/ft
** Limited to 6' per lead $0.30/ft additional charge for Single Color Lights, $0.75/ft additional charge for Color Changing Lights.